The latest trends in kitchen appliances include a lot of innovative gadgets like air fryers and halogen ovens. Both these appliances are usually popular among those people who prefer a healthy lifestyle. Air fryers and halogen ovens are a great addition to any kitchen. They are alternative to the deep frying in which food is cooked by using a lot of oil.
Any food that is cooked in deep oil can be prepared in the air fryers with much less oil. They perfectly cook brown and crisp food with less oil than traditional cooking appliances. They use only a small amount of oil, a tablespoon or so, to achieve a similar result .
Cooking in an air fryer is a healthy way as well, everybody can enjoy foods which were previously considered unhealthy without having to worry about the health implications.
In air fryers food is cooked by hot air circulating around it due to which food is cooked evenly.
You can make everything from chicken wings to butternut squash. You can check Cooking school dropout for more ideas.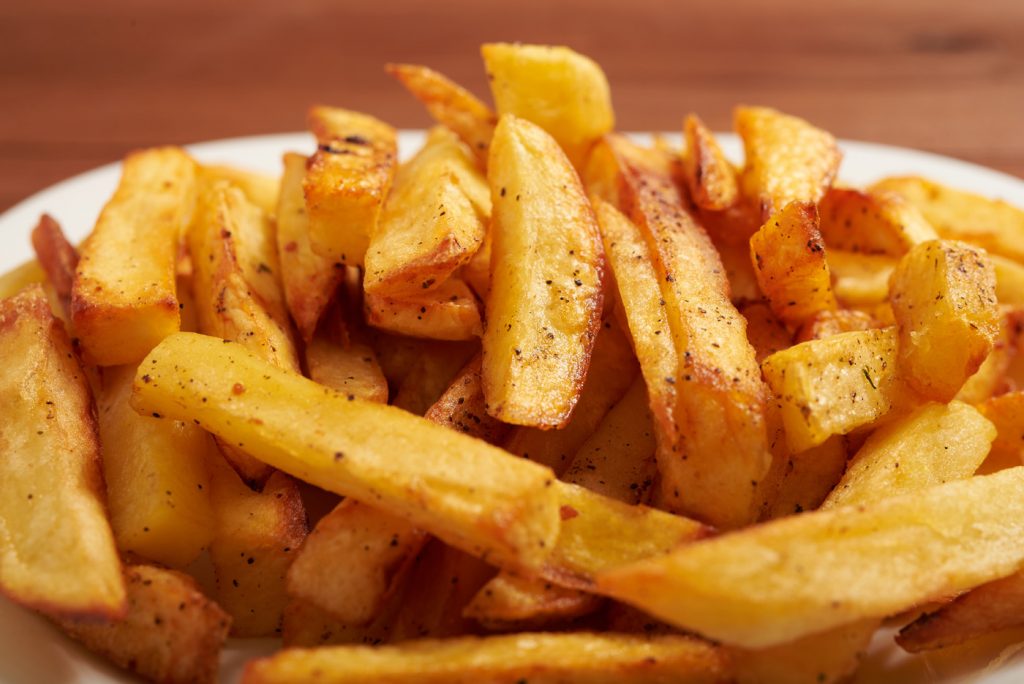 To avoid burning the food, the contents are coated in oil but you only require a small spoonful of oil for the whole pan. Besides being good for health in general, air frying can also help you to lose weight. Fat and oil have a high calorific value. So less oil means fewer calories.
As for the halogen oven, the ability to cook food quickly is one of its main features. Halogen oven uses the power of a halogen bulb to cook food. Its lid comprises a motor fan which circulates the hot air and controls the temperature of the cooking inside. A transparent glass bowl encloses the food so that the progress of the cooking process is easily visible from the outside.
There are switches on the lid to act as a timer, temperature knob and some pre-set programs to cook easy recipes. One of the numerous benefits of cooking in a halogen oven is the fact that you can have healthy, low fat meals. There are a number of snacks which you can prepare in this way and which will be a lot healthier when cooked in the halogen oven.
The major advantage with the halogen oven is a transparent glass cover through which you can clearly see the food being cooked inside. This helps to see how brown the food has turned at the end point of cooking. If the air fryer has a lid, you will have to open the lid to check the progress.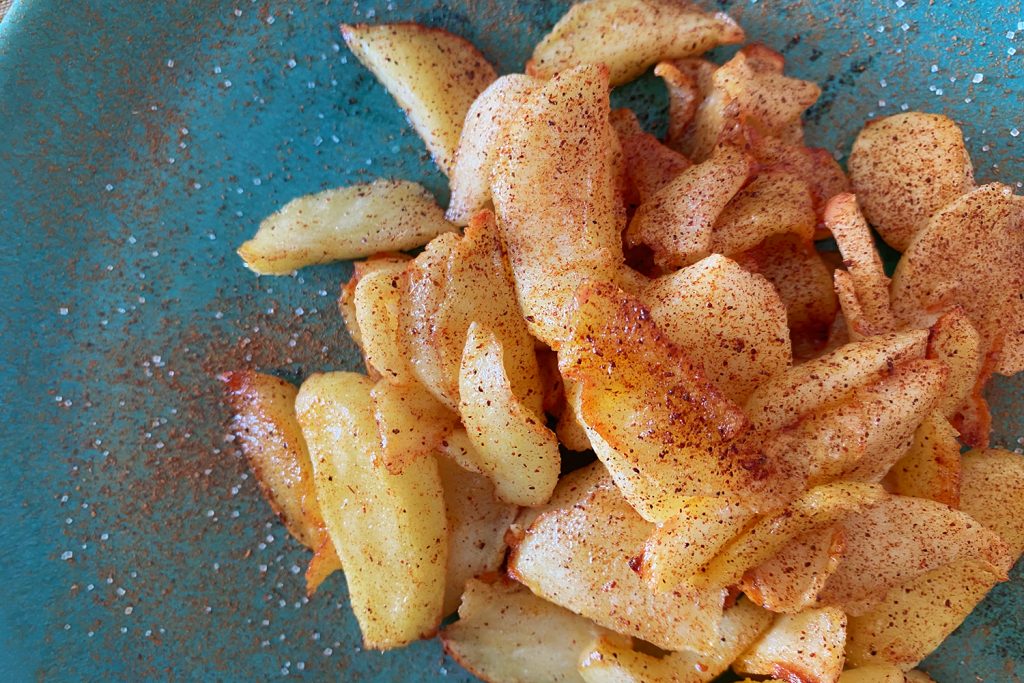 The other advantage of halogen ovens is that they have much larger internal capacity of 5 liters and above allowing cooking whole chickens too, while air fryers are usually available in 1 – 4 liters capacity. The additional space is needed for them to cook things like whole chickens and whole meals.
Both appliances feature digital or mechanical timers, making it easier to cook food at pre-set timings
A halogen oven can be simply cleaned by scrubbing the base tray with soapy water where all drippings are collected, whereas the air fryer needs to be cleaned after it cools down by removing the cooking basket and cleaning with soapy water.
[Total: 13 Average: 2.8/5]